Ghostwriter | Biographer | Guestwriter | Copywriter | Editor
I'm a writer, blogger, and former English Educator with a master's-level education and years of experience in creating compelling online and professional content. As an expert SEO content writer, I am confident in my ability to deliver exceptional pieces that exceed your expectations and achieve your goals. Let's get started!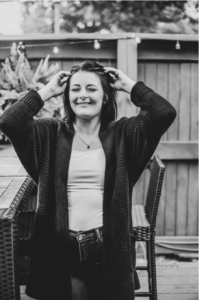 See Glowing Testimonials Below
My proven approach is to understand your driving purpose first and then write engaging content that successfully achieves that mission.
Quality Content At Your Fingertips!
My expertise include, but are not limited to, writing biographies, eBooks, About Me and About Us pages, SEO website content and blogs, resumes, cover letters, articles, product descriptions, business plans, employee handbooks, and more.
My writing skills range from creative to technical, and I am happy to consult with you about your specific content needs!
Whether you need content for just one page or you would like the entire website written, I will research your industry deliver engaging SEO content to attract visitors to your site!
We will start with a short questionnaire about your business and, from there, I will build your successful business (or nonprofit organization) plan!
About Me Pages & Biographies
Writing about yourself can be a difficult task. So, let me do it for you! We will start off with a short questionnaire, and I will use your answers as a beginning point to write your creative piece.
Resumes and Cover Letters
With the job market ever changing, it is important to keep your professional documents fresh and updated! I will write and format your resume and cover letter  according to today's best practices.
I'm thrilled to chat with you about your specific niche and the vision you have for your blog. From there, I can offer blog post ideas and begin researching and writing your blog post!
With the perfect balance of compelling content and essential keywords, I will create product descriptions that sell! 
My journey as a freelance writer started with my creative blog content. My website, titled The Novice at the time, served as a powerful tool to show clients my writing style. 
From freelance writing tips and travel experiences to my personal opinions about controversial topics, this is a quick way to access my most recent content! 
Have a writing project in mind?
Contact me for more information about my expertise, writing samples, and a free consultation for your project!
I have experience in working with a wide range of clients including independent business owners, digital marketing agencies, and individuals seeking al la carte services such as resumes, cover letters, LinkedIn bios, etc.