In today's digital age, content is king. As more and more businesses shift their focus online, the demand for quality content that connects with target audiences has skyrocketed. This has led to a surge in the number of content writers in the market, and for a good reason! Hiring a content writer can have a significant impact on your business, and here's why:
Connect with Your Target Audience
First and foremost, a content writer can help you create compelling and engaging content for your website, blog, social media platforms, and other digital marketing efforts. Not only are professional content writers good at writing, but they are also experts at connecting with target audiences. After all, that's the whole point of content writing— to drive relevant traffic to your business website.
An SEO content writer can produce content in the form of articles, blog posts, social media posts, email newsletters, and more. By producing high-quality pieces that resonate with your target audience, you can build a loyal following and increase your online visibility. Furthermore, expert-level content will increase your credibility as an expert in your field.
Save Time and Money
It's true what they say. Time is money and, for a small online business, that statement couldn't be closer to the truth. By hiring a content writer, you'll be saving both time and money when it comes to generating organic traffic for your business website.
Writing quality content takes time and effort, and if you don't have the skills or experience, it can be a frustrating and time-consuming task. By outsourcing your website, social media, and blog writing to a professional, you can focus on other aspects of your business while ensuring that your content is hitting the mark.
Improved Search Engine Rankings
An expert writer can also help you improve your overall search engine optimization (SEO). Search engines love fresh, high-quality content, and by regularly producing content that is optimized for your target keywords, you can improve your search engine visibility and attract more traffic to your website. As you can imagine, this will improve your standing on the Internet and drive more sales.
Build Credibility and Authority
It's crucial for the success of your business for your clients and customers to see you as a credible source within your niche. There's no better way to build this image of authority than to have expert-level website content and fresh articles posted to your
An experienced content writer can help you establish yourself as an authority in your industry. By producing compelling and informative content that addresses the top concerns of your target audience, you can position yourself as an expert in your field. This can help you build trust with your audience and ultimately assist you in meeting your conversion goals.
Ready to Grow Your Online Presence? Let's go!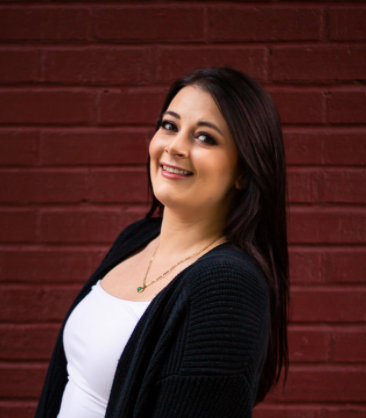 Here at Ghostwriter.ink, I am committed to producing exciting SEO content that achieves your overarching goal— steering more traffic to your business website. From improving your search engine rankings to positioning you as an authority in your industry, I take a comprehensive approach to writing website content, blog posts, social media content, and marketing materials. Are you ready to grow your online presence? Let's get started!
Through my SEO writing services, you can look forward to:
Proven SEO Keywords
Optimized Titles and Subtitles
Copyrights to All Content
Quick and Caring Customer Service
Compelling Content Geared Toward Your Target Audience
For more information about my expertise, please feel free to Reach Out at any time!